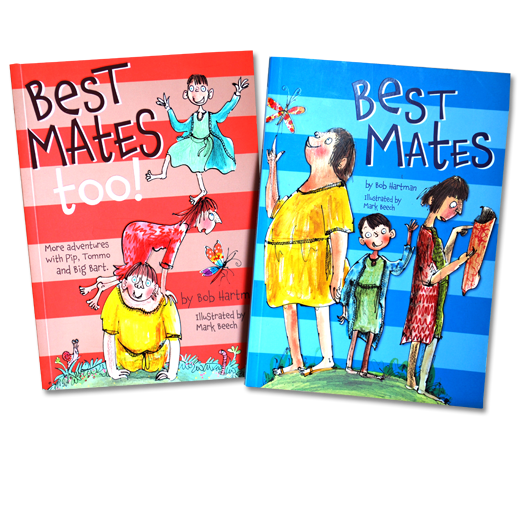 Best Mates £6.99
Best Mates Too £6.99
Ages: 4 – 9 years.

Written by Bob Hartman
Illustrated by Mark Beech
Published by Authentic Media
Susie says…
Bob Hartman and I have been a paired-up together, story-and-pictures team – like 'cheese and crackers,' 'peanut butter and jelly' – since our earliest careers. And it has been a fun, exhilarating ride. Since illustrating his breakthrough Lion Storyteller Bible and the four sister titles that followed, we have been cooking up books in all shapes and sizes, depending on the market, slipping through doors and banging on windows!